Where you live matters. There is growing research to suggest that housing geography has significant impact on lifelong economic opportunity. Access to a safe, affordable home, near good schools, public transportation, jobs, and community services creates opportunity. Additionally, the process of living stably in a home leads to significantly improved health outcomes. There is currently a national affordable housing shortage and consequent homelessness epidemic. Without proper prophylactic care, homelessness is multiplicatively worsened by both acute and chronic healthcare epidemics, such as infectious disease spread and substance/opioid crises, respectively. To address this, we are designing a software platform we call the Widely-Integrated Social Services Platform, or WISSP, to provide and maintain stable housing for at-risk tenants throughout Connecticut and beyond.
Our venture originated from housing research done at New Haven Legal Assistance Association (NHLAA), a legal aid organization in New Haven. We found that the highest frequency issue of Legal Aid clients across all racial and gender groups was eviction and housing. To understand eviction processes specifically in New Haven, Billy Huang, our founder, and Jack Tsai, a faculty member in the Yale School of Medicine (at now Campus Dean at UT Health San Antonio School of Public Health), identified a local eviction hotspot, Bella Vista. In 2018, Billy and Jack supervised a Yale School of Public Health student group to investigate evictions at Bella Vista and found that the process was taxing, and poor outcomes were common for tenants. These findings led us to begin developing on-the-ground partnerships with social service providers and New Haven's Community Services Administration. Our work with NHLAA coincided with work being done by the city's Affordable Housing Task Force which was created to address the urgent need of affordable housing in New Haven.
We worked with partners that address various spectra of homelessness. Initially, we attempted to market WISSP as a simple intake platform. However, we found that providers interacted with their clients in varying ways, so we modified WISSP according to individual provider needs. This initial work in New Haven culminated with an offer from the Fairfield County Center for Housing Opportunity, a growing coalition of statewide housing providers and policy groups, to develop an unrealized affordable housing marketplace. The development of this marketplace and the subsequent work seeding it with a comprehensive database of affordable housing units has been the bulk of our work in the second half of 2019. We subsequently pursued market research on existing affordable housing platforms and engaged in discussion with several groups working in this space.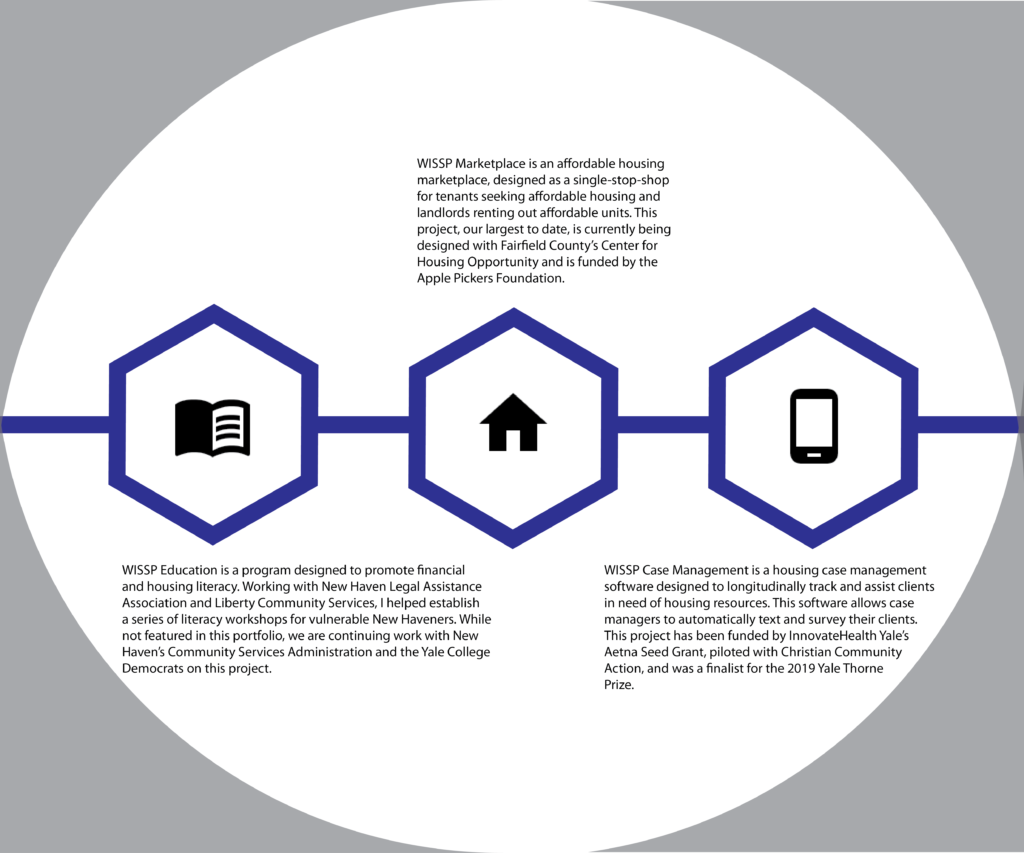 We're currently working to develop the WISSP platform in Fairfield County, Connecticut and scale throughout the state. We chose Fairfield County (FC) because it is the nation's sixth most expensive housing market as well as the most residentially segregated county in the US and is home the nation's greatest income inequality with staggering racial gaps in education, employment, and opportunity. Nearly 40% of Fairfield County's (FC) 335,000 households are housing cost burdened. Minority, low-income residents migrate between FCs four cities in search of affordable housing that allows for access to opportunity. Lacking county infrastructure, FC has not scaled effective solutions to better understand and meet the affordable housing needs of its most vulnerable residents. To date, there is no uniform platform for vulnerable residents to access safe and affordable housing.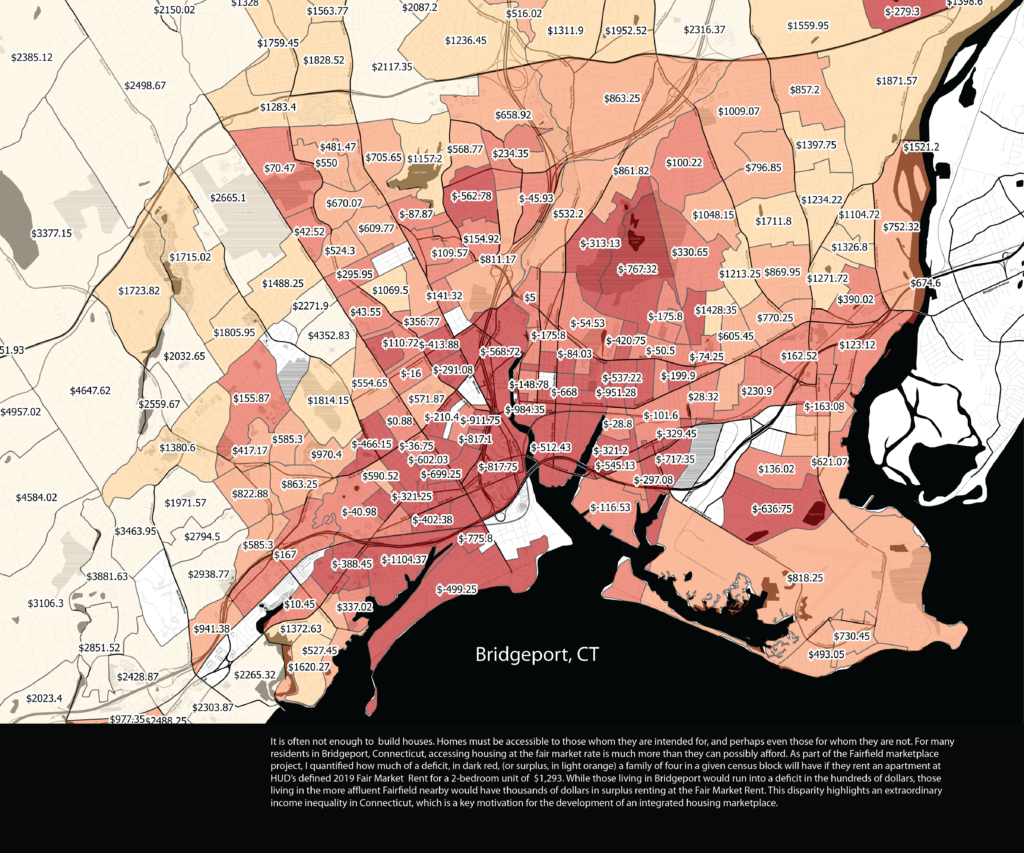 Partners and Collaborators